8 Free Best Speedometer Apps for Android & iPhone

Welcome to shrisahibtech company blog hope you all will be fine. As you know we provide you with the best news regarding technology. So, today we are going to talk about Android technology 8 free best speedometer apps for android. And I am sure this article is really going to help you & best of all.
Best Speedometer Apps
Speedometer GPS
DigiHUD Speedometer
Speedometer»
Sp33dy
Ulysse Speedometer
Accurate Speedometer
GPS Speedometer – Odometer
Speedometer 55 GPS Speed & HUD
Speedometer or pace meter is a gauge that measures and shows the immediate speed of a car. Your smartphone can do almost everything to help you with day-to-day activities. Monitoring your movement's speed is one of them. Speed monitoring app can be used by runners, cyclists and all those enthusiasts who like to compare or share their progress. With these best speedometer apps, you can measure the speed of any moving object such as the bicycle or the train, Android or iPhone.
1.Speedometer GPS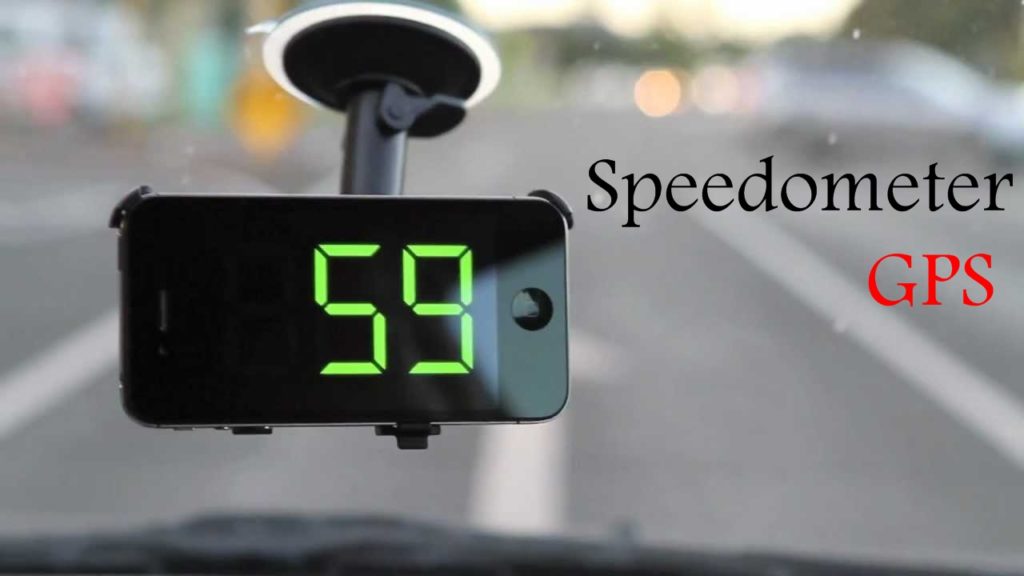 Another best speedometer apps for Android which is free to download. This app not only shows you the speed of your journey but also provides information about elevation, the direction of travel and latitude and longitude for your current location. This app has two speedometer modes, one for bicycles and another for the car, from which you can select according to your commute.
In addition, it also provides the position of GPS satellites. You can see how many satellites are and how much of this app is using to calculate your speed. You can also see motion charts where your speed and data will be graphically displayed. In this way, you can see how the speed varies from time to time.
You can save every information for your trip and you can see it on track info anytime. In addition, there is a floating widget speed meter in it. Looking at the directions on the map, this meter comes in handy. This is a good feature because it will only come when you open a Google map. You can also select the apps you want with this feature to be used.
2. DigiHUD Speedometer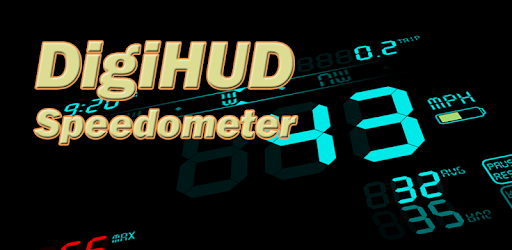 DigiHUD Speedometer is a wonderful and minimalistic app that should be on our list. It is quite accurate and gives you the option to change the colour of the text and also works in background mode. This means that it is also running while leaving the app so that you can use your mobile phone, which checks your speed. You can also set a speed limit which you will not like more and the app will notify you when you are over it. This app will also give you information about the driver's peculiarity, such as average speed, distance and time.
Main Characteristics :
compass.
Odometer
Battery level indicator.
Satellite status icon.
Clock
3. Speedometer»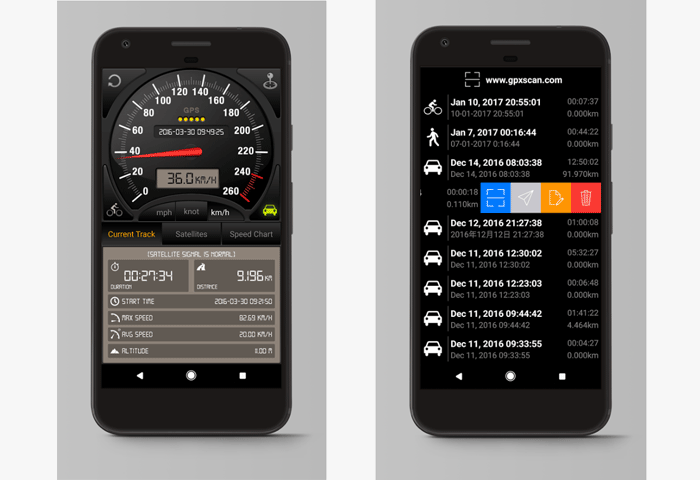 In all best Speedometer apps for iOS, this is the simplest one. With a black screen and white points showing the current speed, it does not offer much, but this is the reason that it is preferred by all. You can set units in miles per hour, km/hour, or knots and this is the only setting.
It provides retina display which is a good feature. Indicated numbers can sometimes be transparent and this is due to less accuracy. The lower the digits, the more accurately its transparency is. If you just want a simple app to measure the speed, then it's definitely for you.
4. Sp33dy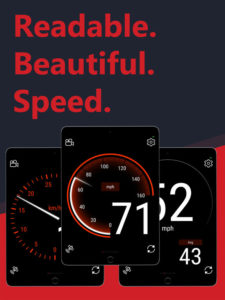 This app can help you to know your speed regardless of the way you travel. Whether you are walking on foot, riding skateboards or cycling, bus, train boat or by aeroplane; It can monitor the speed for anything. It can have 10-1000 scales for any type of units.
You can see current, maximum, and average speed on the main screen. It will also show you acceleration and breaking time for your vehicles. In addition, it will also provide the power information of the GPS signal. You can also change the theme and colours for the app according to your wishes.
Going forward, there is one thing in this app that is not present in most apps. You can also download it for Apple Watch and keep track of speed without your iPhone.
5. Ulysse Speedometer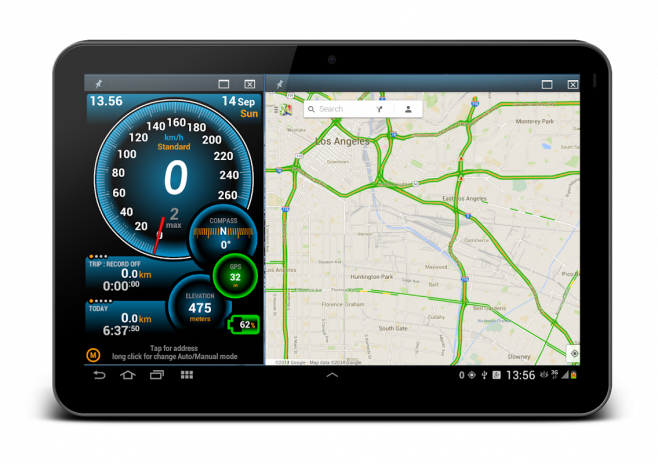 That's one of the exceptionally free GPS speedometers with high precision for speed monitoring. It shows all the statistics like a real velocity meter, which is superb. You can see modern velocity, compass path, date and day, time, battery degree and information showing the average speed like the app above.
In addition, it additionally presents the temperature and weather conditions, elevation, GPS facts and your contemporary location. It gives units in the surrounding area, in which you do not have to shift as a parking space for long periods and may also appear on Google Maps. This app will also show the difference included by you in a normal manner of one day, week, month or all. It can document your traffic information every day. It runs inside the heritage and you can see the information for velocity in the notification panel.
6. Accurate Speedometer
Exact speedometer, as the name suggests, is an exact speedometer app for Android. This is the most accurate and suitable for everything. You can measure your velocity in one of the 5 types, km/hour, miles per hour, MP, knots, legs / s It is no longer counted that your ride is opposite or forward, you get the maximum speed Can your device depend on GPS sensor, your preferred scale. This best speedometer app is free and uses the GPS sensor device with a satellite to track the speed of automobiles or any other moving objects.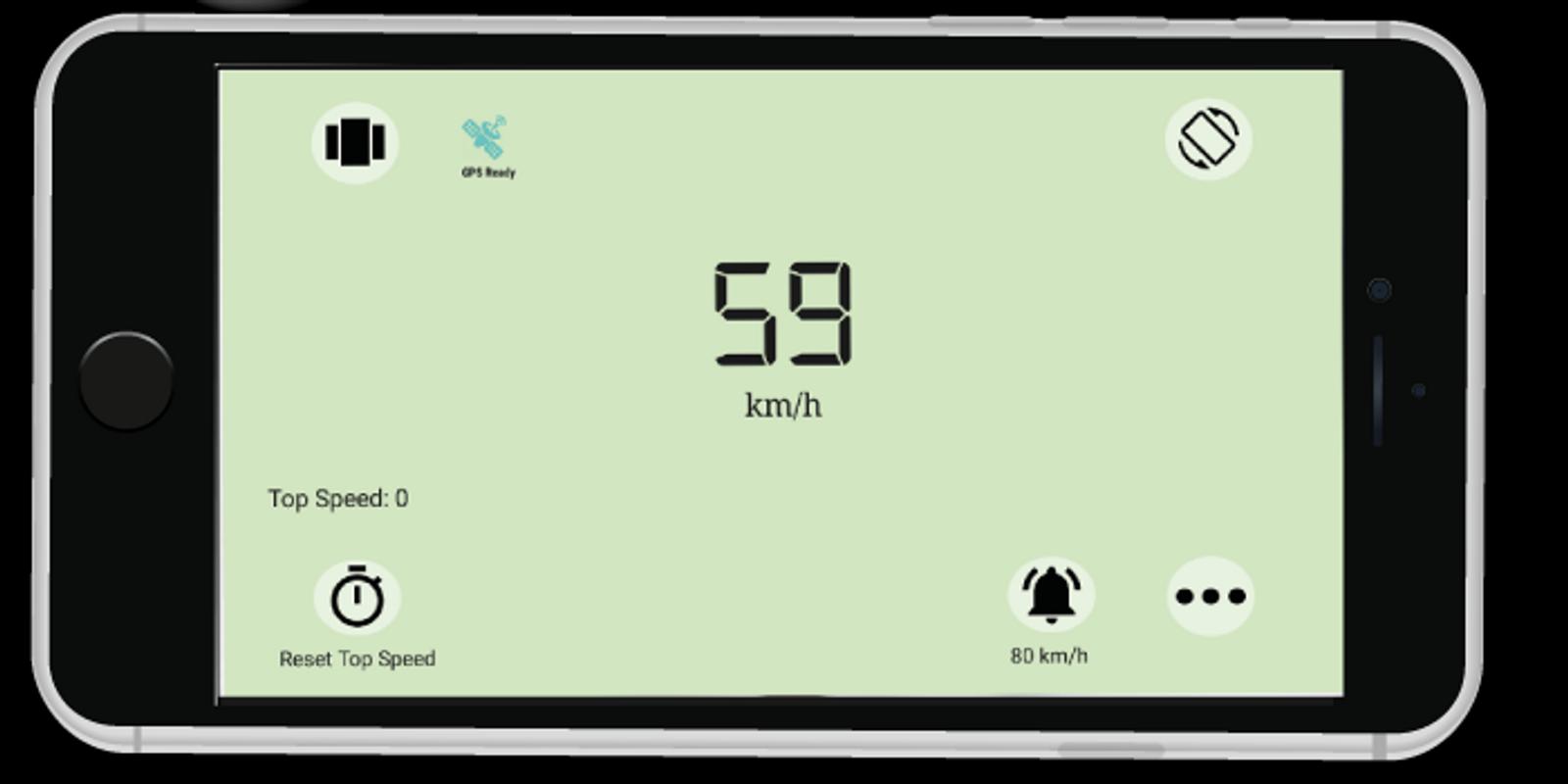 Main Characteristics:
Accurate Speedometer App.
Alarm.
safety device.
Light and fast.
Get your speed in 5 different scales with the run time speed watch immediately.
7. GPS Speedometer – Odometer
Speed GPS is an advanced speedometer application that uses an inbuilt GPS system to show your current and maximum speed. Speed is displayed in both analogue and digital pricing. It works like any speedometer that you can find in a car or vehicle and shows you the velocity in the kph and mph of the vehicle. This is the best solution for a broken speedometer of your car or when you need to know the exact speed. The readings made by the app are almost perfect, but it also depends on your device's GPS sensor and it should be considered approximation.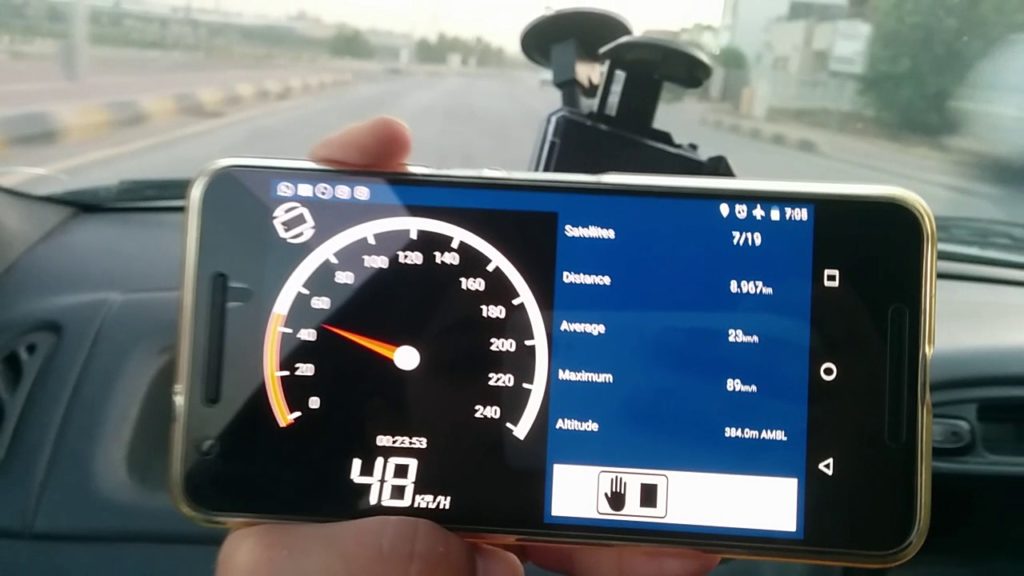 Main Characteristics:
Using HUD Speedometer GPS is easy.
Accurate speed and attractive performance.
No internet access is necessary.
Multiple Profiles.
In simple and quick action.
8. Speedometer 55 GPS Speed & HUD
Not only the speed but also control it with Speedometer 55. You can see the average speed and maximum speed with total distance included in the app. This allows for setting the speed limit and having a HUD mirror mode for cars. If you exceed the speed limit, then the digit will change its colour from green to red and an alarm will also ring. This will help you to maintain your normal pace.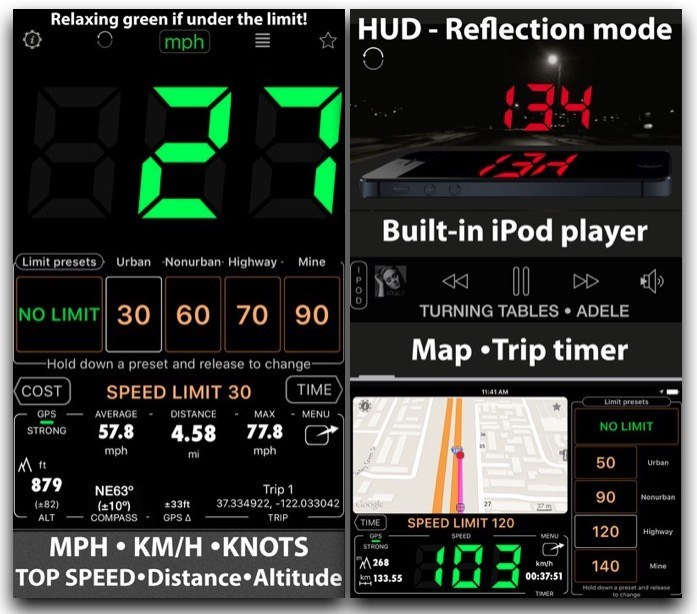 Inbuiltingrated can be an ultimate feature that can tell the peak you are above the sea phase, especially in mountainous terrain areas. You can also see your Kattabeltingrated area on the map. It also has a music player that allows you to manipulate the track of your tool with this app.
Conclusion
With the help of these best speedometer apps, you can not reduce the speed of your every day, but avoid any unexpected situations besides this. Just as you can prevent yourself from getting tickets for overspending because those apps will be warned every time you restrict the speed. If the speed of your motors damages the meter or you can use these applications due to the failure of high and correct velocity measures. We are always open to analyze your reviews with our indexed apps and what works best for you.